Wembley Stadium


Wednesday, October 17th, 1973
World Cup Qualifier
Attendance: 100,000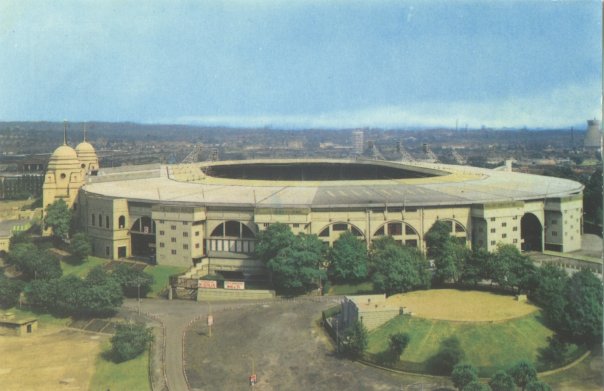 ---
Managers
---
Players

POLAND

1
Jan Tomaszewski
2
Antoni Szymanowski
3
Mirosław Bulzacki
4
Jerzy Gorgoń
5
Adam Musial
6
Henryk Kasperczak
7
Grzegorz Lato
8
Łewslaw Ćmikiewicz
9
Kazimierz Deyna (Capt.)
10
Jan Domarski
(57)
11
Robert Gadocha

DT92 Members at this game: (you can click here to load your profile picture)
Moretongary Dartmoor
91

Probably the most one-sided draw I have seen at top level. How England only scored once will always be a mystery and they fail to qualify for the World Cup


philorient
75

Went with Graham.


Godsownvillage
56

alanchapman
30

Match no. 310. England needed to win this game to qualify for the 1974 World Cup Finals in West Germany from a 3-team group that also included Wales. Despite bombarding the Polish goal and creating dozens of chances, a mix of poor finishing, bad luck and the inspired heroics of the eccentric Polish goalkeeper, Tomaszewski, England could only manage one goal, an Allan Clarke penalty, in reply to a breakaway goal by Domarski. Consequently, England failed to qualify for the finals for the first time since they first entered in 1950.